Essential Puppy-Proofing Tips For The Apartment Dweller
|
Pets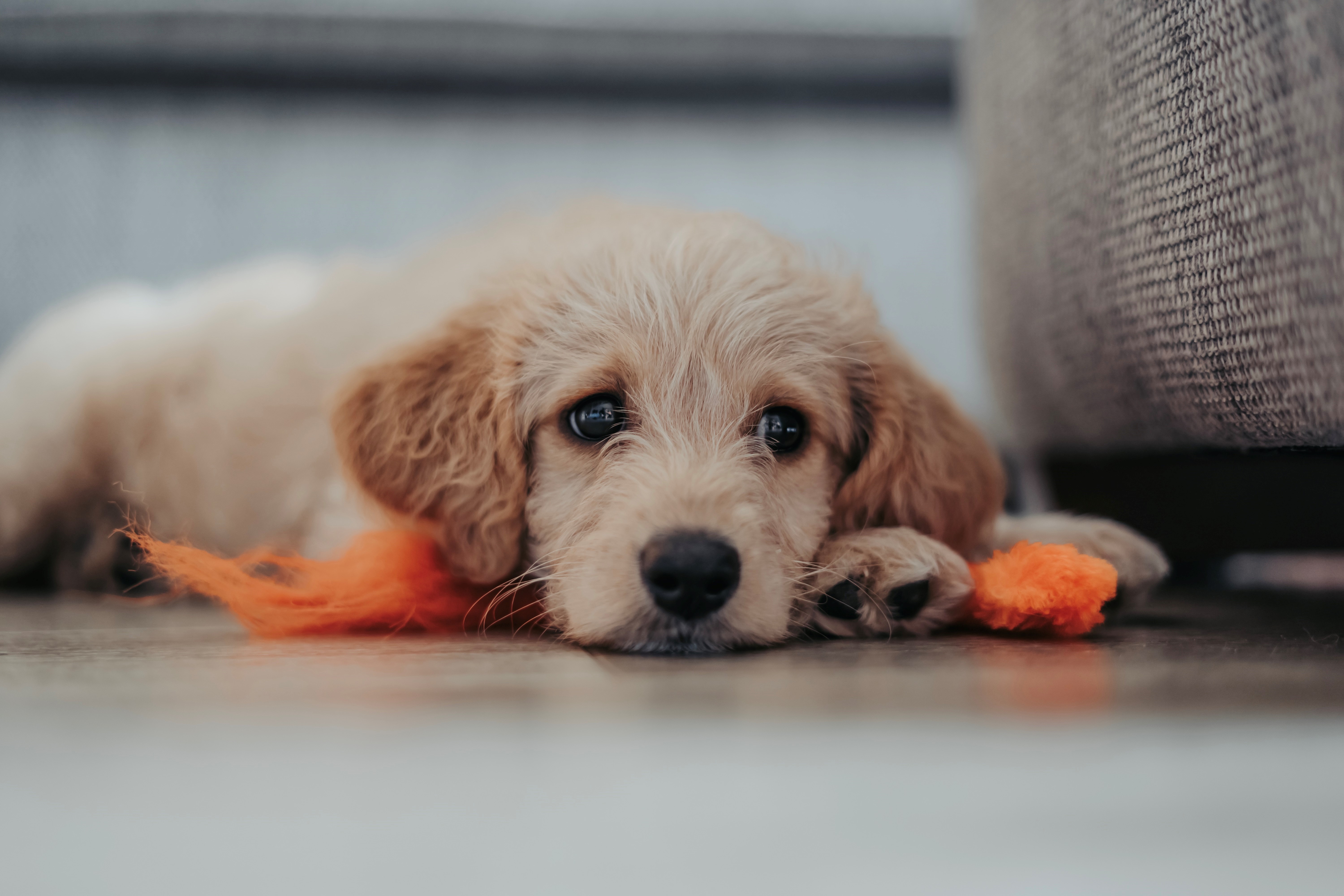 Essential Puppy-Proofing Tips For The Apartment Dweller

Everybody knows puppies are curious little troublemakers.
Everybody knows they're going to pee on the rug.
Everybody knows they're going to chew up anything they can get their little teething puppy teeth into.
And everybody still loves the little rascals.
Whether you've never owned a dog or are on your third, there's a few quick tips that are always good to know and remember when there's a new puppy in the home.
We've gathered up the 10 top puppy-proofing tips with some helpful links to help you create the perfect environment that's safe for your new fur buddy – and your shoes.
Use

childproof locks

on low cabinets and drawers. This will keep them away from hazardous household cleaners, junk drawers and things they shouldn't be getting in.




Block access with

baby gates

. Block off stairs, hallways and access to back rooms.
You can create a safe zone for you pup with baby gates with bedding, toys, food and water. The kitchen is always a good area.
Move or cover your electrical cords. An electrical cord is a prime chew target that can lead to a nasty shock or even death. Put cords up out of reach, blocked by furniture or encased in a tube.
Here's some how-to info on protecting your cords.
Put up remotes, chargers and any other electronics. If you can't find the TV remote, your puppy probably has it. Try some of these

storage ideas

.
Relocate your houseplants. No only will your puppy do her best to destroy them, many

houseplants are toxic

to pets. Put them up out of reach or in a room with a door.
Crate training

is a great way to create that safe space for your puppy – that's also safe for your apartment. It's also the perfect option for when you're away from home.
Put up anything breakable or fragile. The likelihood of breakage goes up inverse to the square of how energetic your pup is divided by the fragility of the item.
Hide the TP. There's nothing a puppy wants to do more than to rip, shred and string a roll of toilet paper through the place. Put your toilet paper up out of reach.
Hide the trash can. Possibly more enticing than the TP is the garbage in the trash. Put your trash can in a cabinet, pantry or closet if possible. You can also just use

lid locks

or buy a

pet-proof trash can

to keep them out of it.
Guard against scratches and destruction with

scratch guards

and possibly save your deposit.
Use these 10 tips and make sure your apartment is as puppy-proof as can be – but we all know it's only a matter of time before the little scamp gets in trouble.
But you're still going to love her anyway.
Looking for a stylish, contemporary apartment for you and your fur buddy in Westminster, CO? The Estates at Tanglewood is a premier apartment community with spacious floor plans, thoughtful amenities and a prime location just minutes from downtown Westminster and a comfortable jaunt to Denver.
Take our virtual tour, then grab your pup and wag your tails on in for a private showing. The Estates at Tanglewood – Here is where you want to be.